Database Development
---
Structure your data and improve your business
Behind every successful business organisation lies a database. Its architecture can be beautifully elaborate and functionally sublime but as an unseen element it rarely gets the recognition it deserves.

At WebDataBases we aim to bring you databases that work intuitively allowing ease of use while taking future expansion in their stride. Whether controlling your day to day office business procedures or giving your customers and suppliers up-to-date information through the internet a database will help you run your business efficiently.

Whether it's a system that you are currently running and want to get more mileage out of or a brand new application that's required, WebDataBases have the skills, experience and proven systems, operating on multiple platforms, to create the database that will improve the way your business operates.
Talk to us for a free consultancy session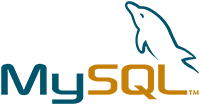 Up